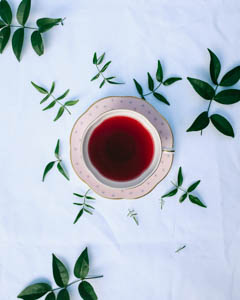 If there was a prize for procrastinating I would surely win it. I have thought a lot about this blog over the last few months, but have I actually updated it? Of course not. That would involve the uncomfortable task of having to order my thoughts, decide what to write about and write it. That's before I've even started battling with WordPress or finding a photo to go with the post. In my defence, I have been doing actual work work. But I have doubtless frittered away time when I could have been writing posts or, you know, a novel.
Here's what I've mainly been doing instead:
Making tea. Lots of tea
I only ever make a single cup at a time, so every time the itch to do something which isn't what I should be doing strikes, I have to get up and boil the kettle, and wait for the tea to brew. I can then often get sidetracked with something else only to find my tea is now cold and so I have to make a new cup. Cycle begins again. Although with winter now upon us in Australia I am switching up the endless cups of tea with the occasional hot Ribena. It's not helping the procrastination though.
Listening to podcasts (usually about productivity)
Podcasts are great and they can encourage me to get on with boring tasks like the washing up, but they can also enable a fair amount of procrastination. So instead of getting on with the task at hand – first let's listen to a podcast about procrastination (iProcrastinate) or writing a blog/novel (So you want to be a writer).
Checking Facebook (for what I don't know)
I have deleted the Facebook app from my phone, so I have to type in the web address to get my fix, yet still I feel myself staring at the newsfeed more times a day than I would care to admit. It is not enriching. It is merely a habit. A habit that wastes so much time, but is so hard to stop.
Starting to-do lists
I have lists everywhere. I love making a list, especially if it's in a shiny new notebook or a shiny new app. Consequently, I have notebooks and apps full of little lists and absolutely no idea what is in any of them. This makes me anxious. Instead of taking the time to get a proper note system going, I tend to start a new list in a new book/app. My latest research/procrastination jaunt was into the bullet journal system. Lasted a day. I now need a new notebook.
Reading the Mail Online
This is the most shameful and wasteful habit of all, yet the most pervasive. I never read anything of interest on this site, yet I am constantly drawn to it. I subscribed to several quality newspapers so if I find myself reading to procrastinate, at least it's decent stuff. But no; I still find myself drawn back to the Mail Online. I will not link to it. You do not need to go down that rabbit hole.
So there you have it. I wonder if seeing it in black and white might snap me out of some of these wasteful ways. Somehow I doubt it.
Do you procrastinate? Which tasks do you always put off? Are you a reformed procrastinator? Tell me your secrets!