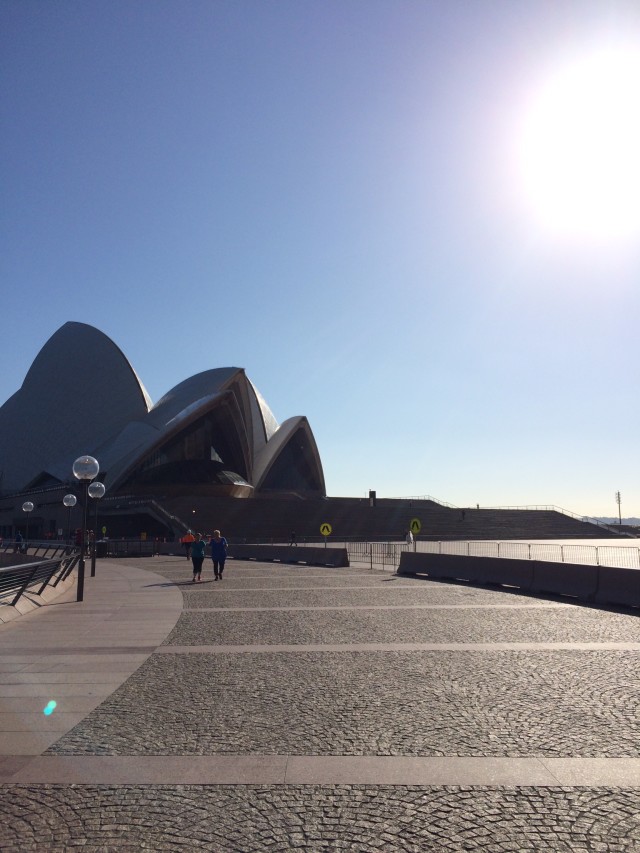 I was 22 when I first set eyes on the Sydney Opera House and I can remember being quite starstruck after seeing it on the TV in England so many times.
We pass it several times a week these days on our travels across the bridge and it still makes me smile. It's always a pinch-yourself-moment, even after all these years in Australia.
So it was a real treat to get the train into the city last week for a morning performance especially for toddlers at the Opera House as part of the Babies Proms series.
The sun was sparkling, the sky was blue and Ted's eyes were on stalks watching the ferries coming in and out of the harbour. I managed to miss getting a pic of the ferries, but here's one of the bridge.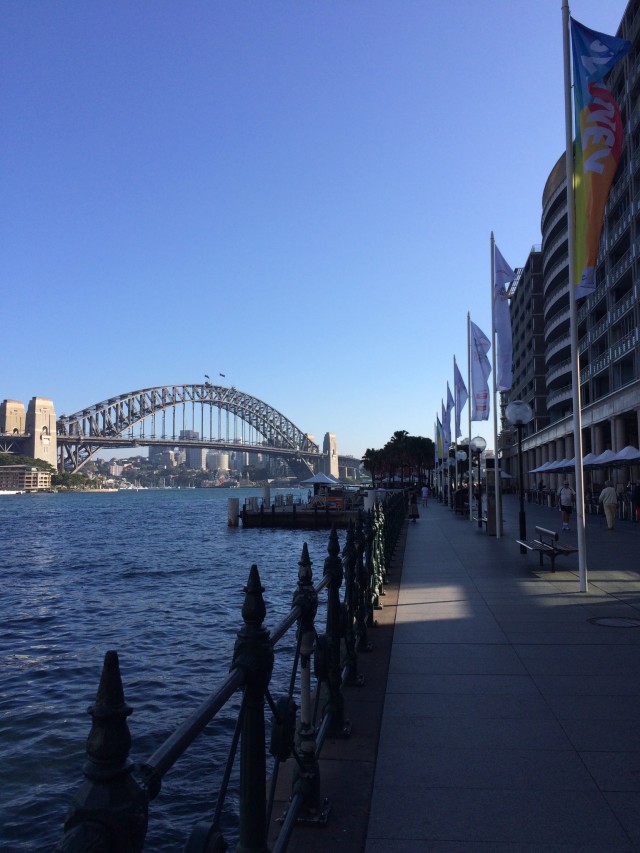 I wasn't too sure what to expect from the performance, and I was prepared to leave early if Ted kicked off. But happily the whole thing was very relaxed and really fun.
It's all set up in  Opera House's Studio which is a smaller and more informal space than some of the main theatres. There were chairs for the grown-ups, but for the kids there was a big carpeted area in front of the stage, so they could see all the action and didn't have to wriggle on your lap the whole time.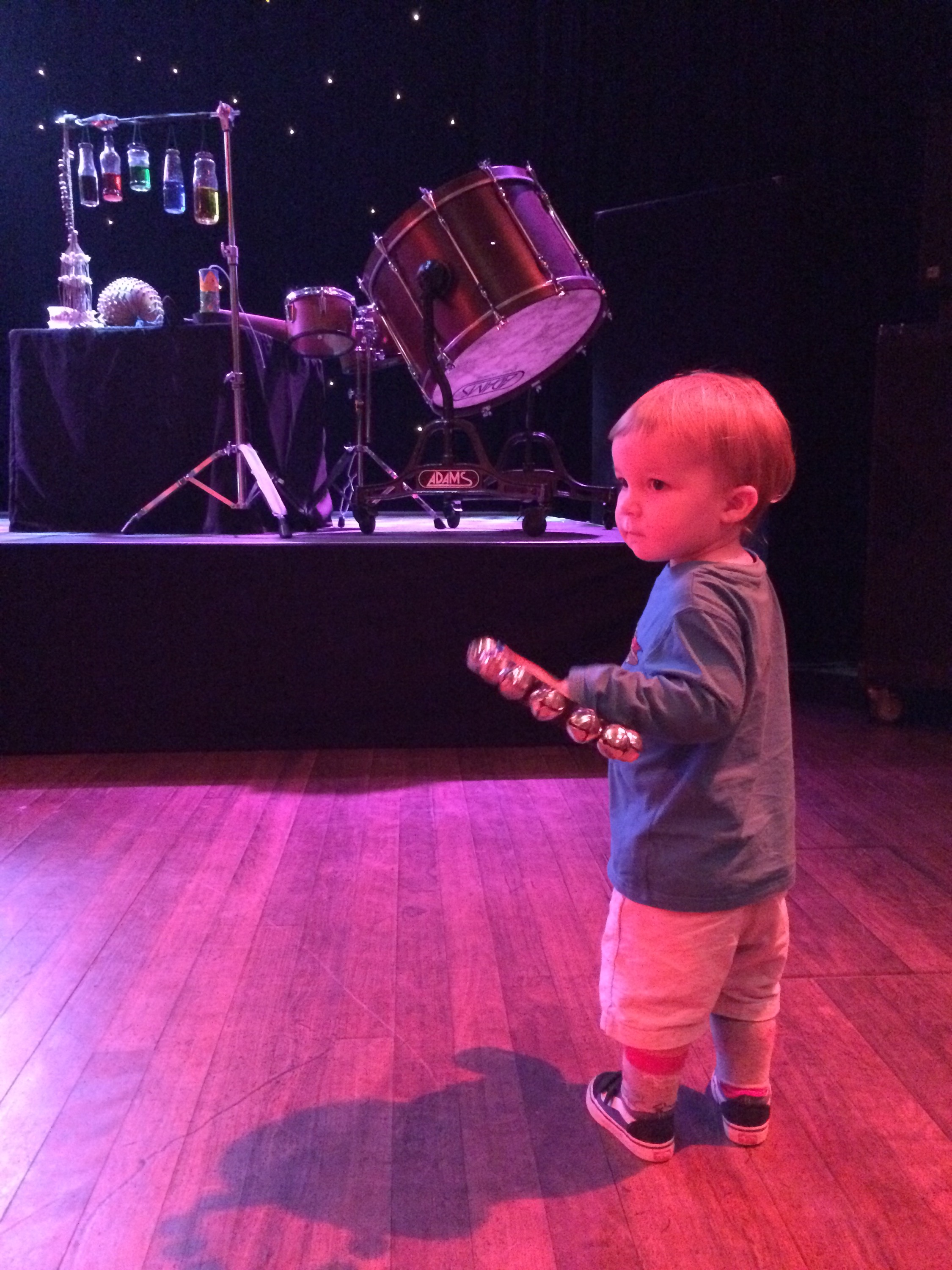 We saw Babies Proms: Percussion of the Stars, which was on during March, so the stage was set with drums, a huge merimba and even a glass bottle xylophone. I loved how narrator, Indigenous actor Miranda Tapsell, and percussionist, Claire Edwardes, explained the different instruments and managed to hold the kids' interest for a good 30 minutes with short musical sections, stories, songs and pretty lights to look at.
I learnt quite a few things myself, including the difference between a xylophone, which is wooden, and a glockenspiel which is metal. Glockenspiel means play bells. So there you go!
The Babies Proms program runs all year long, with the shows changing throughout the year. It is aimed at 2-5 year olds, but there were older kids and babes in arms at the performance.
Ted, who is 22 months, lasted really well and only started complaining about five minutes from the end. He was really engaged with the what was happening on stage and especially loved the visuals of the night sky. He turned round at one point and told us it was 'so beautiful!'
There was a chance at the end to play with several baskets of percussion instruments which he and his little friends really loved. I managed to get a few iPhone shots below. Sorry they are a bit purple and blurry but you get the idea!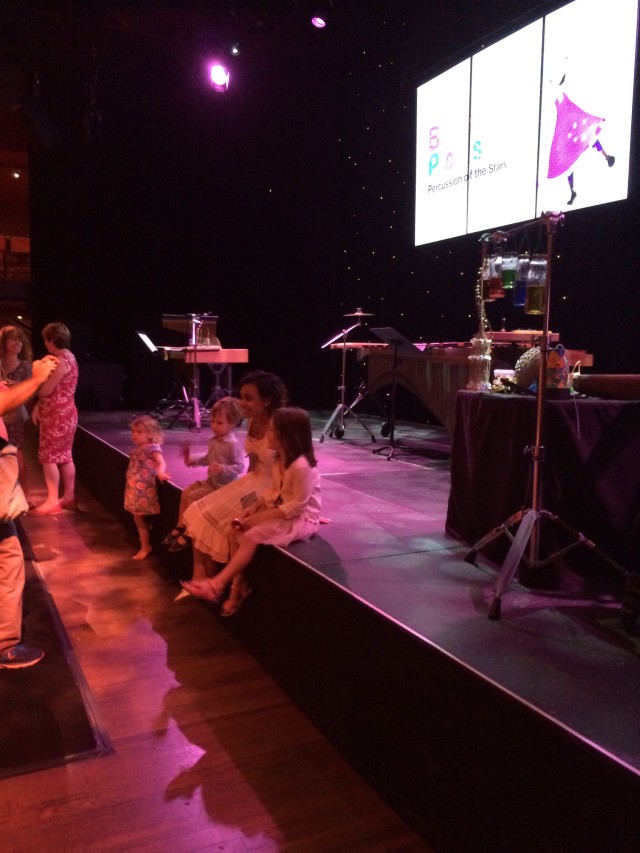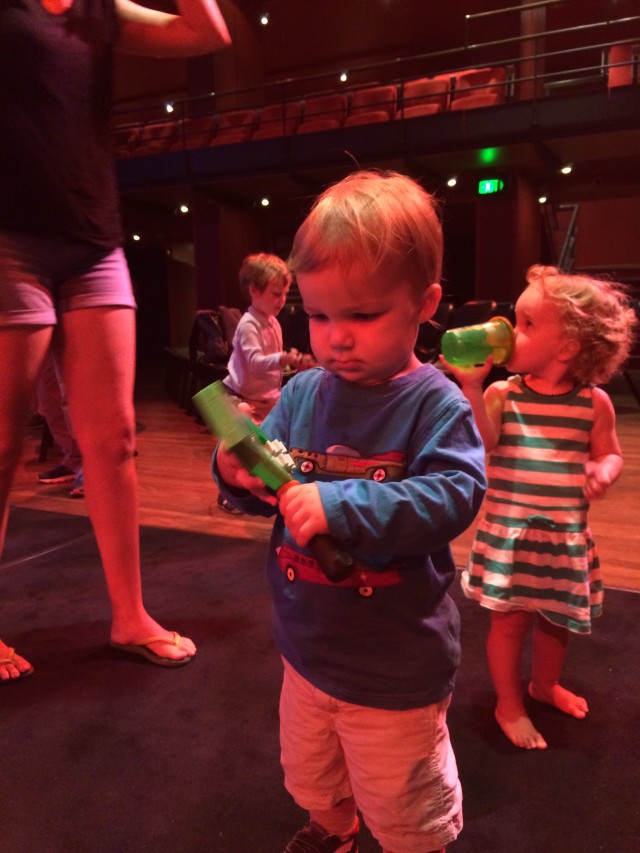 I'd love to take Ted again when he's a bit older. I thought it was a really lovely show and the perfect way to introduce little ones to theatre and live performance. He was pretty mesmerised by it all, bless him.
Although, I will confess that when Alex got home that night and asked him what he had been doing that day he was most excited about the digger we saw on the way home. It's the little things, right?
WHERE: Sydney Opera House, Circular Quay, Sydney
WHAT: Babies Proms is aimed at 2-5 year olds. There are different themed shows throughout the year. Weekday tickets cost $25 each plus booking fee and children older than 12 months must have their own ticket. Multi-show packages are available.
CONTACT: To book tickets call 02 9250 7777 or buy online at www.sydneyoperahouse.com.au