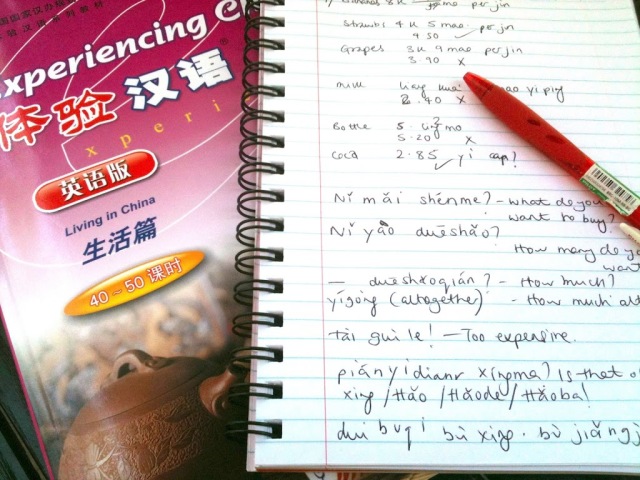 There is a definite back- to- school feeling in the air.
As well as all the kids going returning to the classroom, there seems to be a fresh crop of Beijing newbies starting Mandarin lessons.
I was sitting in a cafe just last week when from across the way I caught the now familiar tortured tones of a Westerner in the very early stages of learning Chinese.
I could feel his anguish as he tried to learn the essential sounds necessary to even begin to pronouce the words, let alone know what they mean.
It sounded a bit like an interrogation by the Spanish inquistion. Eeee, ooww, oh, and not forgetting eeuuww. His teacher was a bit of a battle axe and was showing no mercy. There was a lot of 'bu hao' (not good) coming from their corner. Poor guy.
Then just this morning, I came across an Irish girl who seemed to be buying a whole fruit shop with her teacher at a different CBD cafe. Being a tragic eavesdropper I was hanging on every bit of vocab. I could understand every tenth word, but at least I picked out ping guo (apples)!
My teacher is not a battle axe; she is a delight. But after our first one-on-one lesson last week I felt like I needed a lie down in a dark room. It's intense.
Fortunately for me, we're doing the lessons at our apartment, so I can mangle the language in the comfort of my own home.
Round two begins this afternoon. I'd better do some revision…